EMBRACE SALSA: Join us on August 30 for our Embrace Salsa event. Think Outside the Vox has partnered with Silent Rhythms and Embrace Boston for an ASL/Salsa workshop taught by choreographer, activist and keynote, Kerry Thompson of Silent Rhythms at the Embrace Boston sculpture site on Boston Common August 30, 2023 from 6-8 p.m. This event is weather permitting and open to the public. LEAD attendees and Students of all levels, ages and abilities are welcome.  For more details contact Sam@ThinkOutsidetheVox.org.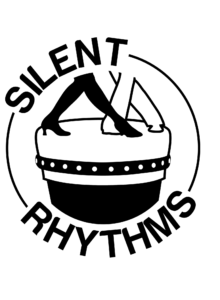 The Prism Project:
Prism Project (Prism) is developed from feedback in the BIPOC Deaf and disabled communities. These multi-marginalized artists and audience members are underserved by the predominantly white run performing arts institutions in Boston. Prism seeks to change this by mentoring 4 performing arts institutions on how to integrate culturally competent, sustainable access services developed by and for BIPOC and disabled communities. Apply for the Prism Project subsidy here.
The current surge in Diversity, Equity and Inclusion social activism has prompted well-intentioned arts organizations to attempt to implement accessibility practices. Staff turnover, shortages, budget, and general pandemic recovery efforts have compromised these efforts and lead to reinventing the wheel, rushed and mediocre attempts and accessible arts programming, regrettable hiring choices, and performative accessibility in which indispensable accessibility services are squandered in spaces where no one will utilize them. This trend is expensive as it jeopardizes the long term solvency of the already desperate arts institution, and it further marginalizes the communities that they intend to serve.
A significant concern that we aim to address is the implementation of accessibility programming that considers cultural competency and representation in its delivery.
Intermittent ASL Interpreted performance programming and/or audio description for the blind(AD), are largely administered by white CIS gendered non disabled providers in a time where the national movement for equity advocates for authentic artist representation, integrated administrative, and designer representation on both sides of the curtain. 
Prism project will work with greater Boston area organizations to improve their accessibility administration and programming practices through using our anti-racism and/antiableist framework.  We will strategically review procedures, prioritize action items, and customize an access plan to the needs of each organization in an equitable and feasible way with our oversight. In doing so, we seek to measurably implement sustainable change in the sector overall by fostering relationships between already identified arts accessibility community leaders who have an understanding of the aforementioned issues. Grant funding determines how many organizations can be serviced.
The Prism Project is designed to remove systemic and programmatic barriers (i.e. lack of knowledge, fear, risk aversion, budget constraints, insular networks, etc.) Our work has system-wide impacts, increasing skilled capacity of access providers, educating arts leaders, and ultimately providing a much needed service to current and potential audience members. We hope to mature arts organizations, their staff and leaders, and the community overall.