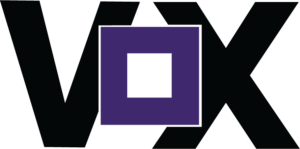 THINK OUTSIDE THE
MISSION
Think Outside the Vox closes the gap between Deaf/Disabled Patrons, BIPOC/marginalized/disabled access providers and arts organizations, who are largely inaccessible. We provide arts access consulting and training that centers anti-ableist/antiracist disability culture to arts institutions. Our work focuses on expanding the breadth and scope of accessible programming by facilitating hiring of disabled and marginalized artists and experts. Think Outside the Vox supports the fine arts, especially theater and dramatic production to create, develop and promote accessible theatrical events, education and recreational and social services equitably to persons of varying nationalities, socioeconomic backgrounds, abilities, races, genders, religions, and sexual orientations.
Think Outside the Vox's vision is that all performing arts organizations and spaces adopt a commitment to accessibility and anti-ableism as a core value of their work, and manifest this value throughout their organization – on both sides of the curtain. This not only means access accommodations for audience members (wheelchair accessible, American Sign Language (ASL) interpreters, audio describers, sensory friendly performances), but also to equitably pay stakeholder consultants, and to seamlessly include those with disabilities and other historically marginalized/BIPOC individuals in the cast, production, technical crew and organizational leadership. To achieve this vision, we meet arts organizations where they are in their journey and help them take incremental steps over time to express their values in all aspects of their work, and deepen their understanding of and appreciation for the subtleties of accessibility, educating arts institutions about available accommodations and centering disability culture using an anti-ableist lens, not just "checking the ADA box". Concurrently, we work to increase the income and supply of well trained, diverse, culturally competent disabled professionals and lay leaders to fill the roles in these organizations as demand increases. We want to catalyze and support a new normal of accessibility and diversity in the performing arts.
WHO WE ARE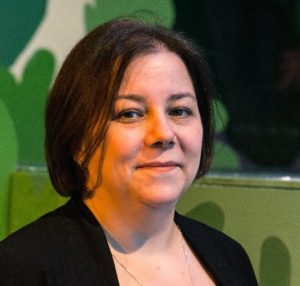 Samantha Gould Kriveshko, Esq.,
(Sam Gould/J. Samatha Gould, Esq./she/her/hers) Co-founder, Director
Sam Gould Kriveshko, Esq. is a practicing Attorney with a BA from George Washington University in International Affairs and a JD from Suffolk University and President of Open Door Theater where she has been for 23 years. She is an expert on capacity building and meaningful accessibility design in her region. Sam is a nationally recognized speaker and expert on arts access, teaching workshops and as a panelist at the Kennedy Center's Leaders and Exchange in Arts and Disabilities (LEAD) program, North Dakota Council on the Arts Convening, Massachusetts Cultural Council Universal Participation Initiative Trainer, Stage Source, Harvard University Graduate School, and others. She has been recognized widely, including winning A Lifetime Achievement Award from the Eastern Massachusetts Association of Community Theaters, the Community Partnership Award for Inclusive Theater from the Federation of Children with Special Needs, and recognition for Open Door as the Most Accessible Cultural Institution in the Commonwealth from the Massachusetts Cultural Council. 
Christopher Robinson
(Chris Robinson/he/him/his) Co-founder, Director
Chris works at Boston University as Coordinator of Outreach & Training of Disability & Access Services and ASL/English Interpreter and a Leader in the field of Disability Access and Equity. He has over 30 years of experience in access mentoring work as an ASL/English Interpreter nationally and as a national presenter in the content areas of inclusion-practices in the Performing Arts, and as an expert mentor for Interpreters, and Cross-Cultural Mediation within Deaf and hearing communities. He is a nationally recognized speaker and trainer for Disability Justice, Deaf Equity and Anti-Ableism Practices. He has served as the Coordinator for the Conference Interpreter Mentorship Program (CIMP), a collaborative project with the then Northeastern University Interpreter Education Project and Boston University Center for Interpreter Education (BUCIE), Co-lead training series for Gallaudet University Regional Interpreter Education Center (GUREIC) Interpreter Mentoring Project and served as Advisor Lead facilitator for the Community of Practice for ASL/English Interpreters for the College of St. Catherine's Graduation to Certification (GtC). He is a Certified Facilitator in the LEGO Serious Play methodology. He is also a nationally renowned performance ASL interpreter. Film credits: ASL Interpreter Coordinator for Oscar winning film CODA. Memberships include: International Association of Facilitators; National Alliance of Black Interpreters DC.
Contact us via email: Sam@thinkoutsidethevox.org or Chris@thinkoutsidethevox.org
REQUEST SERVICES
Think Outside the Vox is currently accepting applications from performing arts organizations who want subsidized or free accessibility consulting services and who aspire to increase their access in a sustainable and culturally competent way. To request subsidized consulting services, apply here. https://forms.gle/zXtx7XXJdEh2KtcU9
STATUS OF ARTS ACCESS IN MASSACHUSETTS POST PANDEMIC
Courtesy of Open Door Arts and the Massachusetts Cultural Council
Arts Organizations have been hit hard by the pandemic and are still working towards recovery. In late 2021 Open Door Arts designed and distributed the "MA Arts & Culture Access Survey" with the goal of acquiring comprehensive data on how arts & culture organizations in Massachusetts are thinking about access, and how that work is being actualized through policies, practices, programs, relationships, and organizational culture post pandemic. Even as more arts organizations work towards accessibility and diversity in their artistic content and their audiences, they struggle to integrate these values into their accessibility work. A screen reader friendly copy of their study can be found here.